picture credit: Michele Lee Photo
Hi! I'm Christina.
Houston mamas! So glad you found me! My husband Josef and I moved to Houston from Beijing almost five years ago when I was pregnant with our first baby.
Well, just five years later we now have three (almost four!) gorgeous children whom I'm obsessed with. They're our little adventure buddies and we like to lug them all over the world. We've visited over a dozen countries together as a family, and our love for people and culture runs deep. Josef and I run a trilingual home together where Josef speaks Mandarin with the babies and I speak Finnish. It might sound like a madhouse, but we enjoy the challenge and hearing our kids connect with people in any of their three languages brings a huge smile to our faces.
I am ridiculously passionate about babies and their childhood. I grew up with a pretty strict upbringing, and so now as a mom I try hard to slow down, take things easy, and let kids be kids. Honestly, I think that's why I'm so good at what I do.
Sessions with me are easy. You will feel like we have been friends forever- that's the number one feedback I get from clients actually. Even dads say that the session went way easier than expected.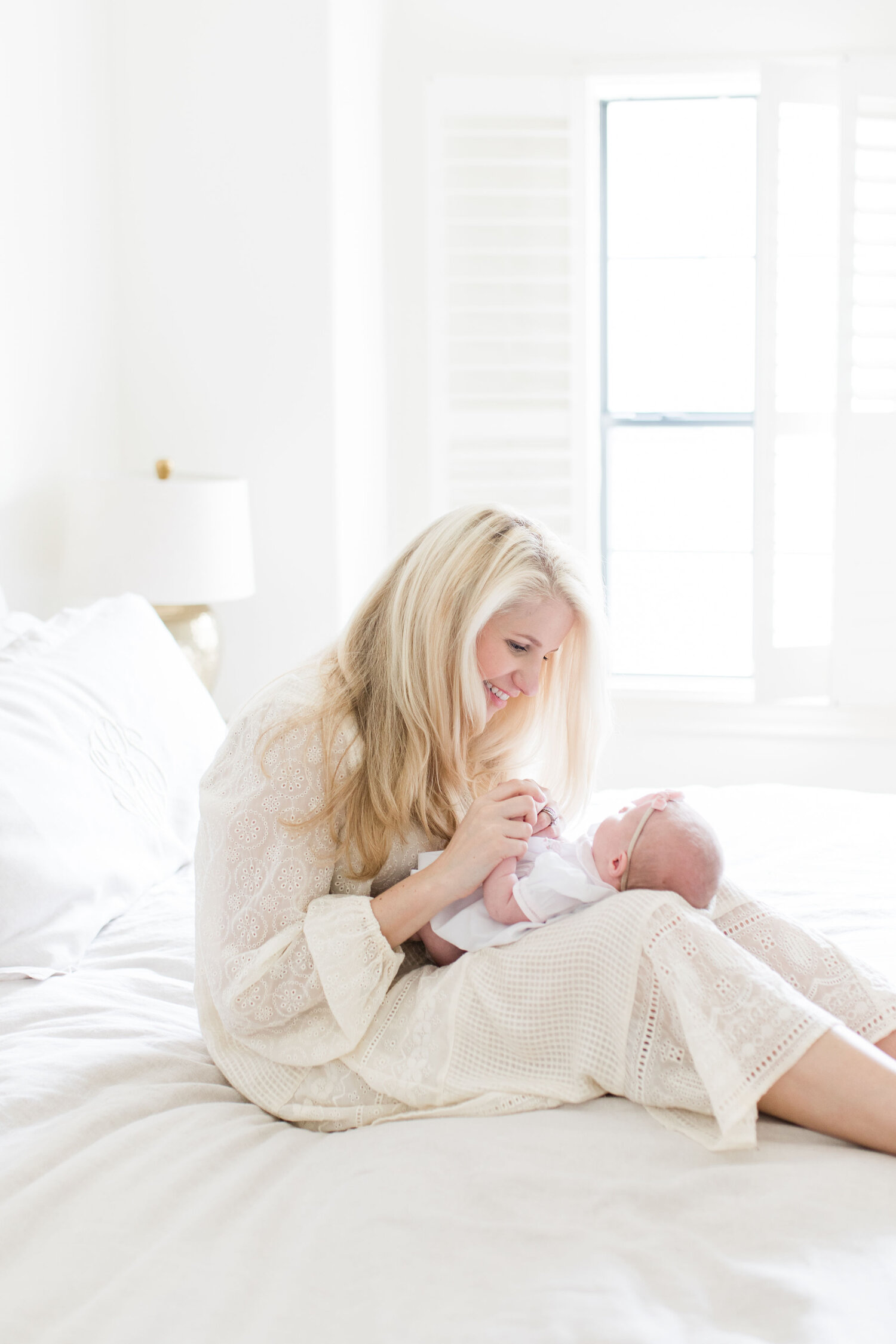 I specialize in simple and natural posing that will leave you and your baby stress free.
I let your baby be a baby, and I don't force you or them do anything unnatural. They move and stretch (and sometimes even cry!) and I think those little movements are what make images of this newborn time so unique and special. You will be involved- your touch and interaction is what your baby needs and craves right now and I want you to have that feeling forever through your photos.
During your session, I'll tell you how to sit and where to stand, but I'm also constantly aware of how you're naturally holding your sweet baby- and I use that to lead our session forward. I always include both you and your husband in your session and any family members (dogs and other kids included!) This creates a one-of-a-kind gallery which feels authentic and true to you, because it truly is a one of a kind experience catered to your family and your unique story.
Enjoy a quick turnaround time.
The newborn time passes so quickly- and I know you want to share your images with family and friends while your baby is still tiny. My turn-around time is faster than ever this season. You'll have your photos back within 2-3 weeks, and sometimes even sooner.
"You took pics of my daughter & family and I will treasure them forever. The shoot was quick, easy and I was elated at how fast we got them back." -Erica L
christinakujanpaaphotography@gmail.com
FB: Christina Kujanpää Photography
IG: christina.kujanpaa